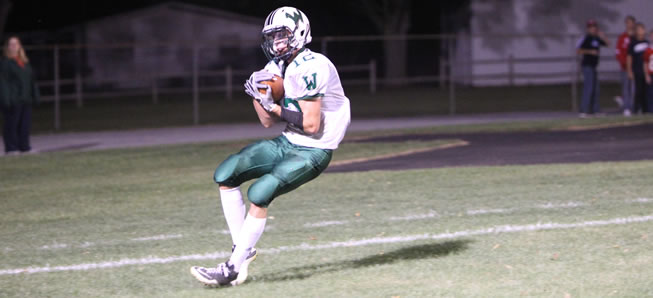 Montgomery Stats Available
By: Ed Weaver / September 11, 2010
Game stats from last night's contest against Montgomery are now available. View the boxscore now.
Wellsboro's Varsity Records* have been rewritten. Sophomore Ben Shaw now sits in third place for Passing Attempts in a game with 30. Senior Receiver Ethan Callahan also tied his 2009 record for Touchdown Catches in a game with two. Callahan currently has 10 receiving touchdowns in his career (3 - 2010; 5 - 2009; 2 - 2008).
* - Records may not be accurate to date due to incomplete stats. If you know of a record not currently listed on this website, or have game statistics or film from previous years, please contact us.