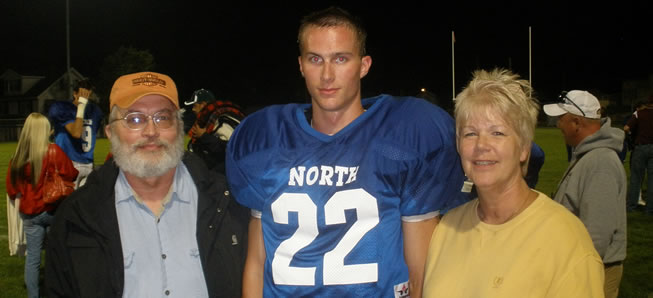 Callahan Scores Touchdown in All-Star Game
By: Ed Weaver / June 24, 2011
In his final game of his high school career, Senior Wide Receiver Ethan Callahan caught a touchdown pass in the 21st annual North-South District 4 All-Star game. The South squad donimated the game and went on to defeat the North squad by the final score of 63-20. This year's win marked the second consecutive win for the South squad as they defeated the North 28-12 in the 2010 contest.
WellsboroFootball.com would like to congratulate Ethan on his career at Wellsboro and wish him the best of luck as he continues his football career at St. Vincent College.
Read more coverage of the game by the Williamsport Sun Gazette.