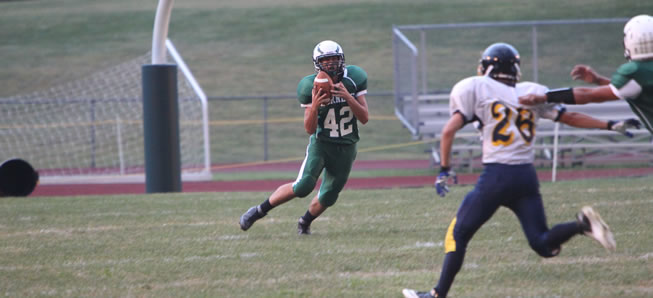 Hornets selected to All-Region team
By: Ed Weaver / December 17, 2012
5 members of the Wellsboro football team were selected to the Towanda Daily Review's 2012 All-Region team.
Junior Running Back Jermain Brooks and Senior Tight End Dan Saniga were selected to the 2nd team offense and Sophomore Cornerback Michael Pietropola was selected to the 2nd team defense.
Rounding out Wellsboro's selections were Senior Offensive Lineman Connor Coolidge and Senior Ben Shaw, who were named to the third team offense.
WellsboroFootball.com would like to congratulate these young men on their accomplishments.
View the 2012 All-Region football team selections.