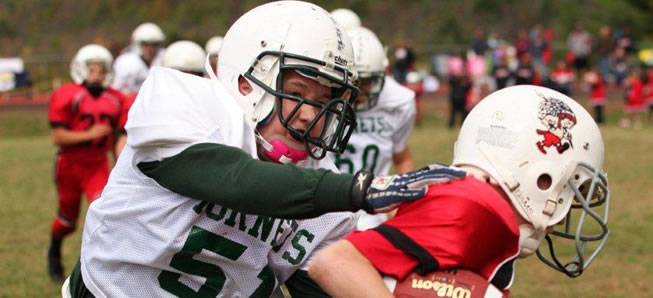 Small Fry wins 2 out of 3 against Wyalusing
By: Ed Weaver / October 8, 2012
The Wellsboro Small Fry team traveled to Wyalusing over the weekend and came away with two wins.
In the first and second grade game, the Hornets won 20-0. The Hornets also won in the fifth and sixth grade game, 42-28. The third and fourth grade team lost 13-6 in a game that went right down to the final minute.
The Hornets also went 2-1 last week against Sayre, as the first and second team and the third and fourth team picked up wins. The Small Fry program will be back in action this weekend, October 14 as they host Towanda.