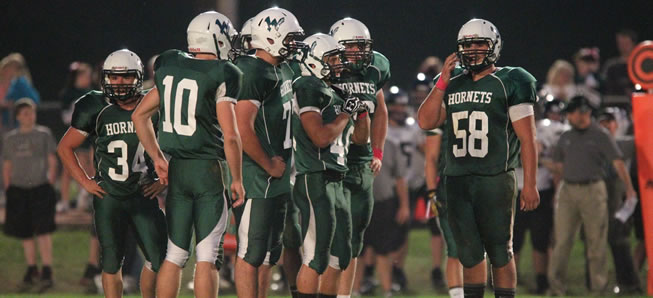 Five Hornets selected to Sun-Gazette All-Star team
By: Ed Weaver / December 28, 2013
Five member of the Varsity football team were recently selected to the Williamsport Sun-Gazette's 2013 All-Star football team.
Junior Quarterback Michael Pietropola and Senior Receiver Brandon Owlett were both first-team selections while Senior Lineman Kyler Widows was a second team as part of the offensive all-stars.
Senior Linebacker Brian Doty was a first team selection and named Linebacker of the Year and Senior Wyatt Covert was a second team linebacker for the defensive all-stars.
WellsboroFootball.com would like to congratulate Michael, Brandon, Kyler, Brian, and Wyatt on their selections.
View the 2013 Sun-Gazette offensive all-stars.
View the 2013 Sun-Gazette defensive all-stars.