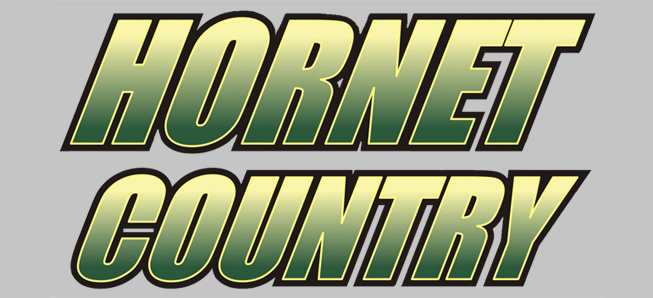 Middle School Football downs Canton, 34-8
By: Ed Weaver / September 27, 2014
The Wellsboro Middle School team scored early and often in route to a 34-8 victory over the Canton Warriors on Thursday, September 25.
The Hornet defense held opponents scoreless for the third week in a row. Defensive ends Carson Davis, Aidan Perry and Ben Barnett held the Canton run game in check. Linebackers Clayton Orrsborn, Robert Brown, Tyler Hancock and Connor Ramsey anchored the defense plugging holes and making stops.
Scoring for the Hornets came on their first drive after the defense forced a Canton Punt. Alex Burrell recovered a fumble and ran it 30 yards for the score. The two-point conversion failed.
After another defensive stop, the Wellsboro offense drove the ball capping the drive with a score by Tanner Button. The two-point conversion would fail, leaving the score at 12-0 to end the first quarter.
In the second quarter, the defense continued to be suffocating and the offense continued to fire on all cylinders. Connor Ramsey capped off a Hornet drive with a score. Aiden Hauser would successfully complete the two point conversion.
With under a minute to go in the half, Tanner Button hooked up with Silas Wagaman for a touchdown strike to make the score 26-0 at the half.
"The kids came together as a team today," remarked head coach Shane Mascho. "They were keyed into their assignments on the line, and the backs continued to run hard.
"We have been telling them they are a good football team, and they showed they are starting to believe the same thing today."
In the second half, a Hornet fumble would be recovered by Canton and returned for a touchdown. Tanner Button would complete one last drive for the Hornets and with a pass to Andrew Brelo, making the final score 34-8 in favor of Wellsboro.
The team has a bye week next week and will return to action on October 9 at home against the Cowanesque Valley Indians.