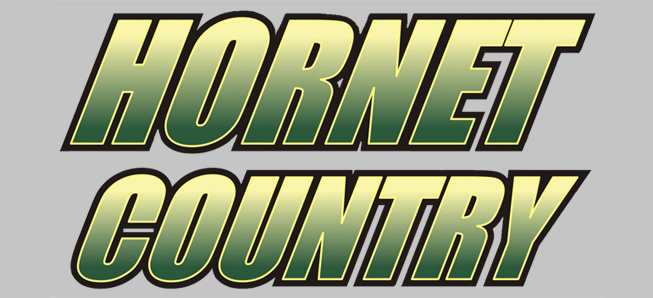 Middle School Football team shuts out Athens, 18-0
By: Ed Weaver / September 12, 2014
The Middle School Football team picked up their first win of the season Thursday night beating Athens 18-0.
Wellsboro's stingy defense started the game with a stop, handing the ball over to the offense. The offense capitalized on the opportunity with Aidan Hauser breaking a 50 yard run to give the Hornets 6-0 lead. The conversion attempt failed.
The second quarter was a defensive stronghold, as the Hornets and Wildcats exchanged possessions with no scores. Wellsboro took a 6-0 lead into halftime.
Receiving the ball to start the third quarter, Wellsboro put together a scoring drive on the backs of key runs by Robert Brown and Taynton Repard. Finally, Tanner Button punched in for a touchdown. With a failed conversion attempt, the Hornets led 12-0.
The Hornet defense continued to swarm to the ball and get key stops. Defensive ends Carson Davis, Ben Barnett and Aidan Perry contained the outside run, forcing Athens to try to run in the middle, where Hunter Brown and Ethan Brought stuffed holes. Robert Brown had a big day at linebacker, making tackles behind the line of scrimmage.
In the fourth quarter, Karter Witmer found Silas Wagaman down the sideline for a long passing touchdown. The Athens offense would put together one last stalled drive before the Hornets would down the ball in their victory formation.
"It as a great team effort with everyone stepping in when needed today," head coach Shane Mascho remarked. "We have a lot of depth and are able to give guys breaks when needed. Our focus was on firing off the ball this week, and we were much more physical this week than last week in our loss to Wyalusing."