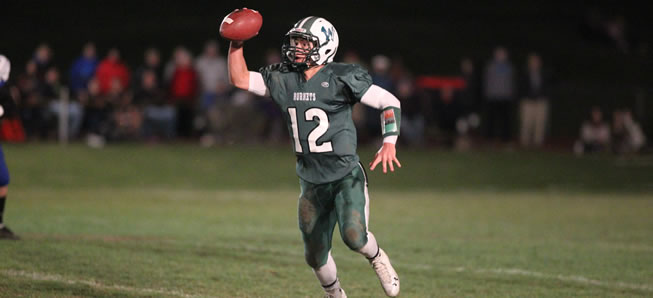 Pietropola selected to PSFCA West All-Star team
By: Ed Weaver / February 17, 2015
Senior Quarterback Michael Pietropola was just selected to play in the 14th annual PSFCA East/West All-Star game.
Pietropola, Wellsboro's all-time passing leader, was one of two quarterbacks selected to the West team.
"It's an honor and a blessing to be able to play in such a big all-star football game like this one," Pietropola said. "Playing with some of the best players in the state of PA will be a great experience. It will be awesome meeting new guys and competing against the best in the state. I'm really looking forward to it!"
The game will be played Sunday, May 3, 2015 at 2:00 p.m. at Downingtown High School. Tickets for the game are $8.00 and will only be on sale on game day starting at 12:30 p.m.
WellsboroFootball.com would like to congratulate Michael on this offer, and wishes him the best of luck as he prepares for the game.
Read all the information about the game from WesternPAFootball.net.