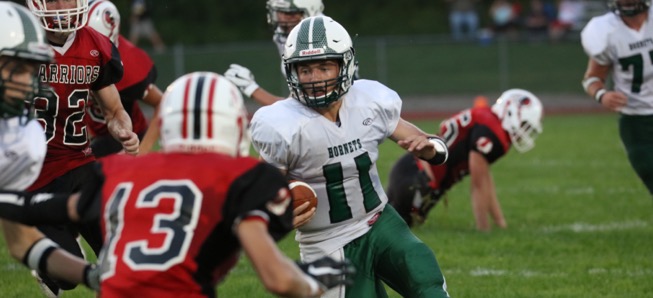 Gridders Club hosting golf tournament
By: Ed Weaver / September 7, 2016
The Wellsboro Gridders Club is hosting their 17th Annual Golf Tournament on Saturday, September 24 at the Tyoga Country Club.
The Wellsboro Football Program invites all alumni, friends, family and program supporters to join us in a day of fun and golf. The Wellsboro Football Program appreciates all of your support throughout the years past, present, and future. All the proceeds from the tournament will go directly to the players to support them with equipment needs and expenses for summer camp.
"Your support is an important part to our program and many things would not be possible with out it," said head coach Matt Hildebrand. "We look forward to you joining us September 24 and hope to see you this fall on Friday nights!"
The tournament begins with a 10:00 a.m. shotgun start. The registration fee is $75/person and includes registration, gift pack, 18 holes of golf, cart, dinner, and on-course prizes. To register, please download the application form and send your payment listed on the brochure.
For questions regarding the tournament and/or sponsorship opportunities, please contact Nate Babcock at nbabcock@wellsborosd.org.