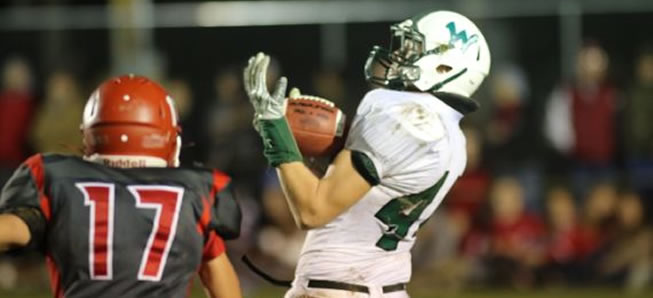 Jones, Tremper named to PFN All-State team
By: Ed Weaver / January 2, 2016
Junior Parker Jones and senior Nick Tremper were named to the PA Football News' All-State Football Team on Friday, January 1.
Both Jones and Tremper were 2nd team selections. Jones was selected at tight end and Tremper was selected at linebacker. Jones was the Hornets' leading receiver with 40 catches for 577 yards (14.4 avg) and 8 touchdowns. Tremper was the team's leading tackler with a single-season record* of 161 total tackles.
WellsboroFootball.com would like to congratulate both Parker and Nick on their selections, and thank them for all their hard work and dedication during the season.
View the complete 2015 PFN Class A All-State Team.
* - Records may not be accurate to date due to incomplete stats. If you know of a record not currently listed on this website, or have game statistics or film from previous years, please contact us.