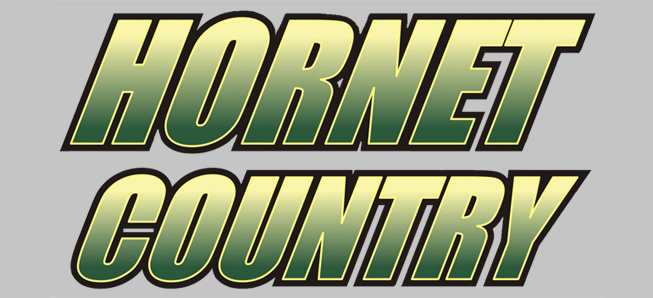 Middle School Football falls to Montgomery
By: Ed Weaver / October 14, 2016
The Wellsboro Middle School Football team fell to Montgomery 34-30 on Thursday, October 13.
The Hornet offense received to start the game and drove the field with Alex Moore scoring his first touchdown of the night. The conversion was ran in by Isaac Keane to make the score 8-0 Wellsboro. Montgomery would answer right back with a successful scoring drive of their own, but Wellsboro would hold on the conversion to make the score 8-6.
Wellsboro would again put together a drive into the red zone, but would turn the ball over on downs after not being able to come down with the pass in the end zone. Montgomery would strike quickly to take the lead.
Alex Moore broke off a long run on the next drive to tie the game. A Keane conversion run gave Wellsboro the 16-14 lead. Montgomery would answer back and score to bring it to 16-20 Montgomery. Wellsboro had their final possession of the half get timed out as halftime hit.
Montgomery received the ball to start the second half and would again be successful making the score 26-16 Montgomery.
Wellsboro would not give up even when their back was up against the wall. Travis Winters pulled in a 25 year pass, and Darren Callahan had a 15 yard run, both on third down to keep the Wellsboro drive alive. Isaac Keane would eventually punch the ball in the end zone, and with a Moore conversion, Wellsboro cut their deficit to 2 points.
Wellsboro's defense would get a stop on the next drive, forcing Montgomery to punt to start the fourth quarter. Wellsboro would score in the fourth to make the game 30-26 in favor of the Hornets.
Wellsboro's defense forced a fumble as Montgomery was driving the ball and took over on their own 20-yard line. Unfortunately, on the ensuing play, Wellsboro fumbled the ball right back to Montgomery. The Raiders were able to capitalize to take the lead, and along with the conversion, made the score 34-26 Montgomery.
Wellsboro appeared to be in shape for good field position on the ensuing kickoff return, but the ball carrier fumbled the ball, with it being recovered by Montgomery. Montgomery would string together enough plays to move the sticks and end the game.
"I am proud the way we kept fighting today. We kept our heads up when we were down two scores and then battled back to take the lead," remarked head coach Shane Mascho. "We had some uncharacteristic mistakes at inopportune times that cost us the game. Hopefully we can clean things up and finish the season on a high note."
The loss drops the Hornets' record to 2-4 on the year. The team will be back in action on Thursday, October 20 at Cowanesque Valley.