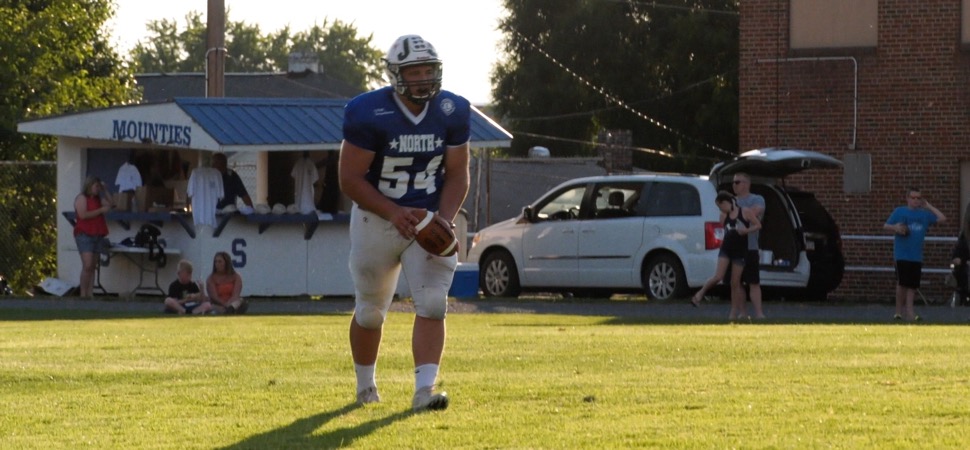 Pietropola wraps career at D4 North-South All-Star game
By: Ed Weaver / June 30, 2018 / Photo: The Home Page Network
Senior Collin Pietropola capped his high school football career during the 28th annual District IV North-South All-Star game at South Williamsport's Rodney K. Morgans Stadium on Friday, June 29.
After winning the last three games, the South snapped their losing streak thanks to Selinsgrove's Logan Leiby. Leiby threw for 241 yards and 5 touchdowns, all in the first half, to help the South squad rout the North squad, 63-20.
Despite coming up on the losing end, Pietropola had fun playing in his final game representing Wellsboro.
"It was fun playing at Wellsboro and fun in this last game. I know college football won't be the same as 'Friday Night Lights', but definitely looking forward to it. It was fun while it lasted, it flew by though. It's crazy how much it flew by."
Pietropola contributed in all three phases on the game as he started at center, played on the defensive line, and punted. He punted 5 times for an average of 28.4 yards, but had a punt blocked and returned as a result of a bad snap in the third quarter. On defense he accumulated 3 tackles and a sack.
In the fall, Pietropola will join older brother Michael Pietropola at Indiana University of Pennsylvania.
WellsboroFootball.com would like to congratulate Collin on playing in his final high school and wish him the best in his collegiate football career.