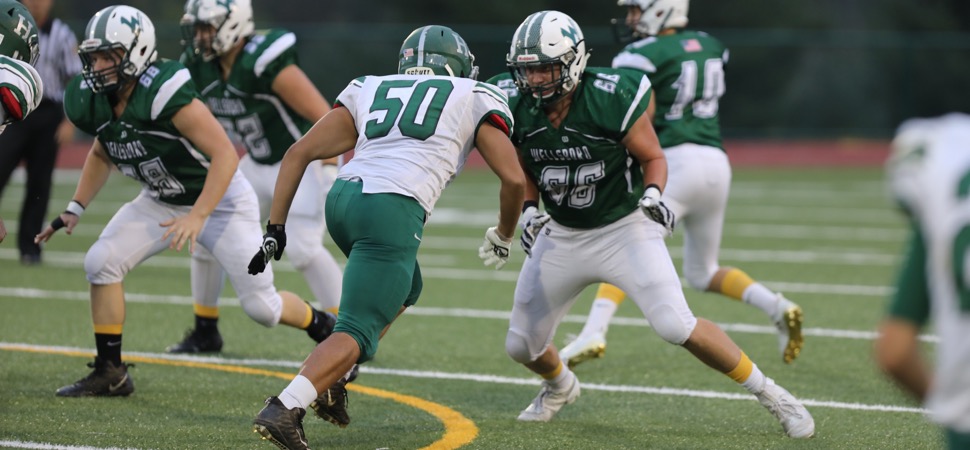 Brown to play in East/West All-Star Game
By: Ed Weaver / February 3, 2019 / Photo: Dr. Robert Bair
Senior Hunter Brown was selected to play in this year's PSFCA East/West All-Star game as a member of the West team on Thursday, January 31.
The last Hornet to play in this game was Michael Pietropola back in 2015.
"It's a privilege to be selected to this game competing with the other great players in the state," said Brown. "Being selected to this game is very humbling and rewards all the hard work throughout my high school career. No better way to end my high school career."
Brown, the back-to-back NTL Defensive Player of the Year and a 2018 PA Football Writer's All-State selection, had an excellent senior season where he led Wellsboro in tackles (105) from his defensive end position. He also led the team in forced fumbles (4), recovered fumbles (3), and sacks (6). Brown's six sacks during 2018 broke Wellsboro's career sack record (14) to be the Hornets' all-time leader.
He also recorded a pick-six against Wyalusing and caught 4 passes for 73 yards and a touchdown against Troy in the District IV Class AA playoffs, his first time playing tight end.
Brown finished his Hornet career with 228 tackles, 3 interceptions (83 yards), 7 pass deflections, 5 forced fumbles, 11 recovered fumbles, and 17 sacks.
"Having Hunter selected to play in the East/West All-Star game is a huge honor for him," head coach Matt Hildebrand said. "Hunter will be only the 2nd player to play in this game. Being selected for this game says he is one of the best players in the state at any level. Hunter has worked his entire career extremely hard and turned himself into a great football player. He is a great representative of our program and our staff is extremely proud of him."
View the complete 2019 PSFCA East/West All-Star game rosters.