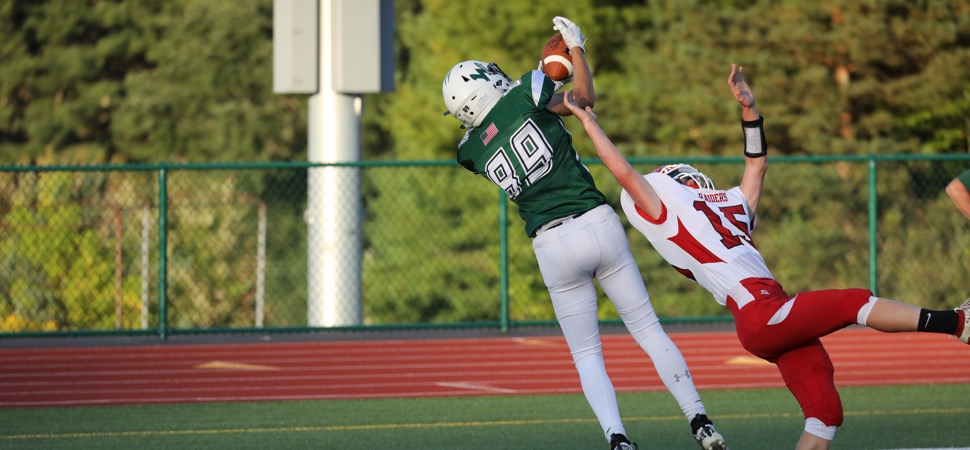 JV Hornets shutout Montgomery
By: Ed Weaver / September 10, 2019 / Photo: Dr. Robert Bair
The Wellsboro JV Football team remained undefeated on the young season as they shutout Montgomery on Monday, September 9.
"I'm proud of our boys they played a hard nose, physical game and never quit," coach Matt Sweet said. "The offensive line dug their feet and we were able to run the ball effectively. I was very thrilled that we were able to spread the ball around and score with multiple weapons. Defensively we played tough, pitching a shut out is huge and I'm very happy with our guys. At the start of the game I challenged our players to play every down and I think they all gave their best effort!"
The game remained scoreless until 1:51 remaining in the first half. With Wellsboro driving, freshman Conner Adams connected with sophomore Ryan Sweet from 19 yards out to put the Hornets on top. Sweet's extra point was no good. Wellsboro attempted to add more points right before the half ended but were unable to do so, and took a 6-0 lead into the half.
The Hornets added 8 more points in the third quarter to increase their lead to 14-0. Junior Nick Smith broke free on a 35-yard run for the touchdown then put the exclamation point on the drive a play later by running in the two-point conversion.
Wellsboro scored for the final time on the night, with 7:57 remaining in the 4th quarter, as freshman Will Kibler outran everyone from 37 yards out to make the score 20-0.
The win improves the Hornets' record to 3-0. The team will be back in action next Monday, September 16, on the road in Towanda.