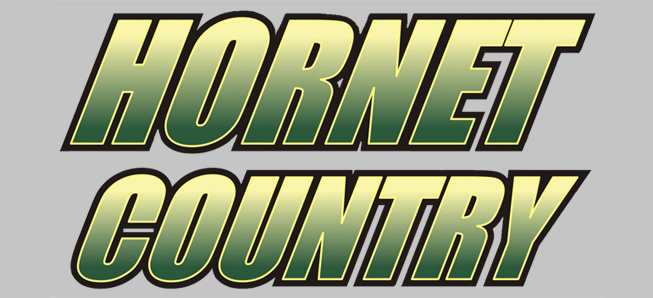 Trojans run past Hornets, 42-28
By: Ed Weaver / August 31, 2019
The Troy Trojans accumulated 467 yards of total offense, 396 rushing, as they handed the Wellsboro Varsity football team their first loss of the 2019 season.
The Trojans opened up with a score on their first drive of the night on a 25 yard run by Dominick Ayres. The extra point was no good and Troy led 6-0 with 9:52 left to play. Troy later increased their lead to 14-0 late in the quarter on another Ayres run, this time from 14 yards out, and a Ayres two-point conversion.
As the second quarter started the Hornets were able to put a scoring drive together. After 3 straight runs by senior Alex Burrell, sophomore Isaac Keane broke free behind the Troy defense for a 34 yard run that cut the lead back to 14-6. That score did little to phase the Trojans, however, as they scored twice in a matter of 19 seconds to build a cushion entering halftime.
Troy's first score of the quarter came with 9:26 remaining after Ayres and Caleb Binford connected on a 61 yard pass with Damien Landon finishing the drive from 3 yards out. Their second touchdown came after a Hornet turnover with Binford scrambling for 42 yards to make it 28-6.
The Hornets answered Troy's pair of second quarter touchdowns with a pair of their own to start the third quarter. With under 11 minutes left senior Silas Wagaman took a jet sweep handoff and sliced his way through the Troy defense for 41 yards for the score. Burrell converted the 2-point conversion again cut Troy's lead in half. The Hornets got to within 7, 28-21, midway through the quarter as senior Aidan Hauser returned a punt 73 yards for the score.
That would be as close as the Hornets would get the rest of the night.
Not even a minute after the Hornets' last score, Troy answered as Landon raced 35 yards to increase the lead back to 34-21. The Trojans struck a final time to start the fourth quarter on Ayres' third score of the evening to make it 42-21 before Wellsboro answered with a 16-yard run by Hauser and extra point by junior Zach Singer with just over a minute remaining in the game.
Landon led all rushers with 162 yards on 29 carries, while Ayres (129) and Binford (105) combined for 234 yards. Ayres was 3-for-9 passing for 71 yards and 1 interception.
Hauser led Wellsboro, also picking up 162 yards on 17 attempts. Wagaman finished with 48, Keane had 33, and Burrell added 30. Senior Logan Henry caught 1 pass for 18 yards, Hauser caught 2 passes 12 yards, and Wagaman grabbed 1 pass for 9.
The loss drops the Hornets to 1-1 (1-1 NTL Lage School Division). The Hornets are back on the road next week against Montgomery before returning home to host Towanda during Hall of Fame Night on September 13.