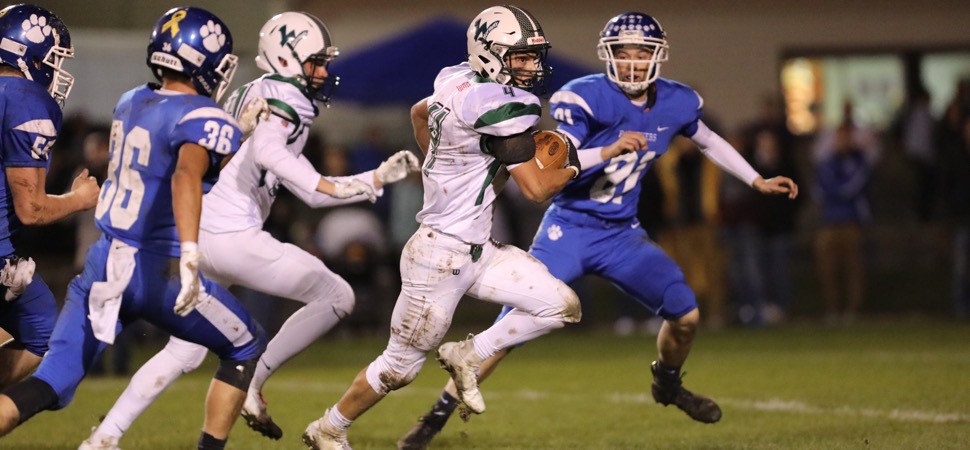 Wagaman wins WETM's Play of the Fall
By: Ed Weaver / December 2, 2019 / Photo: Dr. Robert Bair
Senior Silas Wagaman has earned WETM Sports' Play of the Fall honors for his touchdown catch against North Penn-Mansfield.
With 11:08 to play in the 1st half against the Panthers, Wagaman caught a pass over the middle of the field from sophomore Isaac Keane and turned it into a 58-yard score to tie the game up at 7-7.
Wellsboro went on to win the game 21-7, and regained the Morton F. Jones Trophy in the process.
Wagaman finished the 2019 season as the Hornets' leading receiver with 296 yards on 21 receptions (14.1 avg) and 863 yards, 51 receptions, and 9 touchdowns for his career.
Watch Wagaman's 58-yard touchdown catch on WETM's website.