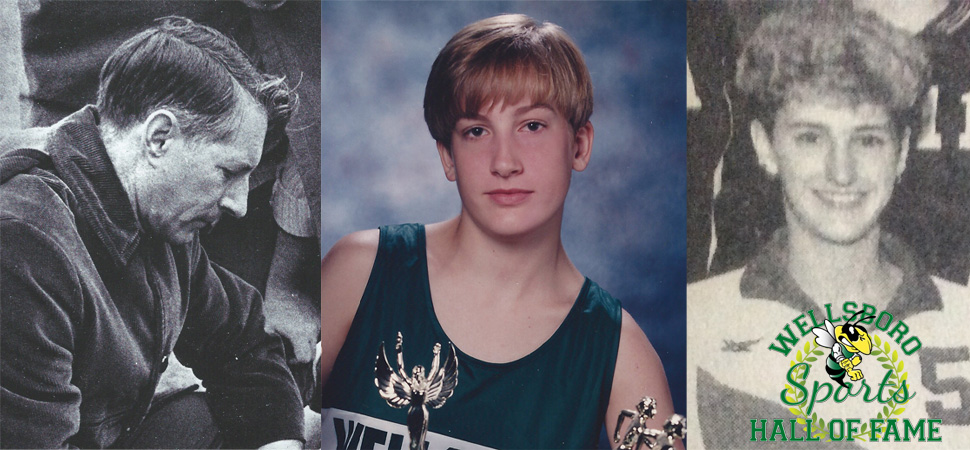 Bair, Kaminski, Mann to be inducted into Hall of Fame
By: Ed Weaver / July 27, 2020
The Wellsboro Sports Hall of Fame committee is proud to announce its class of 2020.
The Wellsboro Sports Hall of Fame Class of 2020 includes two athletes, and John Antoine Prevost Female Athlete of the Year winners: Jessica Kaminski (Wolfe) (1996) and Kelly Mann (Griffith) (1991), and one contributor: Dr. Robert C. Bair.
Bair (contributor) was instrumental in restarting Wellsboro's football program. Following World War II and medical school, Bair and new wife Grace Conrad, moved to Wellsboro in 1955 and quickly became friends with former principal Don Gill. After Bair insisted on promising aid in any way necessary, Gill agreed to restart the program in 1957 with Bair giving free physicals and volunteering as the team's physician. That first year Wellsboro did not play other teams. They built a program. The following year, 1958, the Hornets were undefeated.
Mann (girls basketball) is a 1991 Wellsboro graduate who starred in volleyball, basketball, and track & field. Mann is the daughter of state high jump champion, and Wellsboro Sports Hall of Fame Class of 2016 member, Tom Mann. Mann became a 1,000-point scorer for Wellsboro while leading the Lady Hornets to the Class AA district final (a loss to Danville) and the state playoffs as a junior. In her senior year the Lady Hornets won their first 25 games of the 1990-91 season as Mann went on to be named to USA Today's national high school girls basketball all-star team as an honorable mention. Mann played college basketball at both Susquehanna and Geneseo State.
Kaminski (girls track & field) participated in Track, Basketball, and Cross Country all four years. She won 5 state medals in track and still holds the school record in the 800m. She was League Champion her junior year in Cross Country, won District medals and went to states 4 years in a row. She graduated from Millersville University where she was All-Conference in the PSAC in the 800m run.
The Wellsboro Sports Hall of Fame Class of 2020 will be inducted on Friday, September 18, 2020, at halftime of the Wellsboro-Shikellamy football game.