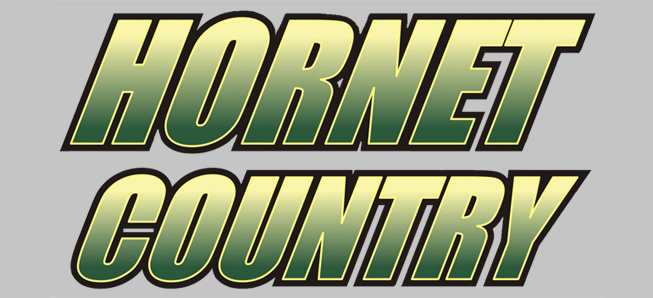 Hornets fall to Canton, 26-0
By: Garrett Carr / October 2, 2021
Wellsboro fell to Canton 26-0 Friday Night at the Wellsboro Community Athletic Complex.
Wellsboro got the opening kickoff and moved the ball, but a fumbled halfback toss that was recovered by the Hornets backed them up and they were forced to punt, which was followed up by a Warrior three and out.
After Canton stopped Wellsboro, the Warrior offense got to work. Cooper Kitchen ran the option to perfection and had gains of 33 yards and 35 yards, the latter one cashing in for a touchdown. The extra point try failed and it was 6-0 with 2:21 remaining in the first quarter.
Wellsboro moved the ball down to the Canton 26 yard line and looked poised to answer the Warrior touchdown, but Austin Allen jumped a curl route and intercepted it, returning it to the Canton 35. Canton got right back to it when Kitchen found Weston Bellows on a deep post and hit him perfectly in stride for a 65-yard touchdown catch with 9:03 left in the first half. The two-point conversation failed, and Canton led 12-0 with 9:03 to go in the half.
With under four minutes to play in the first half, the Hornets got the break they were looking for as a punt rolled into the back foot of a canton blocker and Wellsboro jumped on the football, giving them the football at the Canton 34-yard line. The Canton defense stood tall, though, and came up with a huge loss on a 3rd down double reverse by Wellsboro to force Wellsboro to punt.
Canton took over at their own 18 yard line with 1:54 in the half and took a conservative approach, running clock until they gained a first down. The Warriors tried to hurry up and score, but only got as far as midfield before a half-ending interception.
Canton put together arguably their best drive of the game to start the 2nd half as they used runs by Riley Parker, Hayden Ward, and Weston Bellows to get deep into Wellsboro territory. A false start penalty at first and goal from the Hornet 7 yard line put the Warriors behind the chains, and a punishing Joe Brown hit of Parker on third and goal kept the Warriors out of the end zone at the Hornet 3 yard line. Sechrist elected to attempt the field goal, a decision he characterized as a mistake after the game, and the kick missed wide left to cap off a drive that took 6:37 off the clock and dealt a series of body blows to a Wellsboro team without much depth.
Wellsboro took over and put together a drive as Darryn Callahan and Joe Brown caught first down passes from Hornet signal caller Isaac Keane. But, a sack on a third down play from the Canton 48 yard line by Caiden Williams forced another one of Wellsboro's eight punts. That punt would be Jack Poirier's best of the evening, and Canton would be forced to start at their own 6 yard line. Wellsboro forced a three and out, though and Canton punted to Wellsboro, setting up that Warrior explosion in the fourth quarter.
After Canton stopped Wellsboro once again around midfield, Wellsboro punted, and Canton took over at their own 25. The Warrior running game got going once again as Bellows went up the gut for 18 yards to move to the ball to the Canton 46-yard line. A few plays later on a pivotal 3rd and 1 play with the game in the balance, Bellows took the dive on a triple option, made a cut, and went up the middle untouched for 45 yards to put Canton on top 19-0 after the Bailey Ferguson extra point was good with 7:44 remaining in the football game, setting up the sensational sequence by Parker.
For Canton, Kitchen was 3-7 passing for 76 yards with one touchdown and one interception. Bellows had 11 carries for 95 yards, Parker had 11 carries for 76 yards, Kitchen added 8 carries for 59 yards, Michael Davis had 8 carries for 48 yards, and Hayden Ward added 9 carries for 30 yards. Bellows had two receptions for 72 yards and Ferguson had one catch for four yards.
For Wellsboro, Keane was 13-23 for 100 yards and two interceptions. Joe Brown led the Hornets in rushing with 6 carries for 15 yards. Darryn Callahan had 6 catches for 49 yards. Brown added 3 catches for 29 yards. Conner Adamss had 3 catches for 16 yards and Dylan Abernathy had one catch for 6 yards.
Canton improves to 6-0 while Wellsboro falls to 1-3.