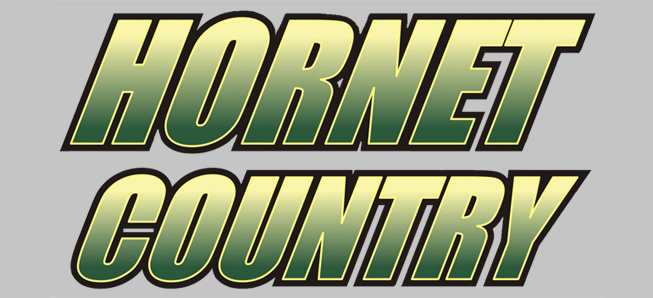 Middle School Hornets fall to Montgomery
By: Ed Weaver / September 10, 2021
The Wellsboro Junior High Football team traveled to Montgomery Thursday looking to get in the win column after a 28-0 loss to Athens the week before.
Wellsboro opened the game on defense and bent, but did not break as they forced a turnover on downs in their own territory. The offense would turn the ball over the second play of the series on a fumbled snap. Montgomery would capitalize for their first score of the night while also completing the two point conversion to make the score 8-0 Montgomery.
Wellsboro exchanged possessions taking over on their own 20 to start the second quarter. Marek Mascho connected with Jonathan Carl for an 80 yard touchdown strike for the Hornets lone touchdown of the evening. Mascho would pass to a diving Carl for a successful conversion making the score 8-8.
Wellsboro's defense looked ready to hold Montgomery on fourth down on the ensuing possession as Aiden Carson sacked the Montgomery quarterback. The hit forced a fumble which Montgomery picked up and advanced for a touchdown. The conversion was successful making the score 16-8 at the half.
Wellsboro would put together a drive deep into Montgomery territory to start the second half. Aiden Carson caught a pass from Mascho to advance deep into Montgomery territory. Wellsboro would be unable to capitalize on the field position as they would turn the ball over on downs.
Montgomery's offense used a quick screen as an explosive play to score and put them up 24-8. Wellsboro was forced to the air to score quick and Mascho's pass was intercepted and returned for a touchdown making the game 32-8 and putting the game out of reach for the Hornets.
"Montgomery played a fundamentally sound game and took advantage of every mistake we made." remarked coach Shane Mascho. "We improved our physicality on defense from last week. We need to be a more disciplined team to not give up the big plays on defense and be able to piece a drive together on offense. There was improvement from week to week, but we still have a long ways to go."
The defensive efforts were led by Marek Mascho, Keegan Spaar, Evan Ingerick, Aiden Carson and Hayden Stevens.