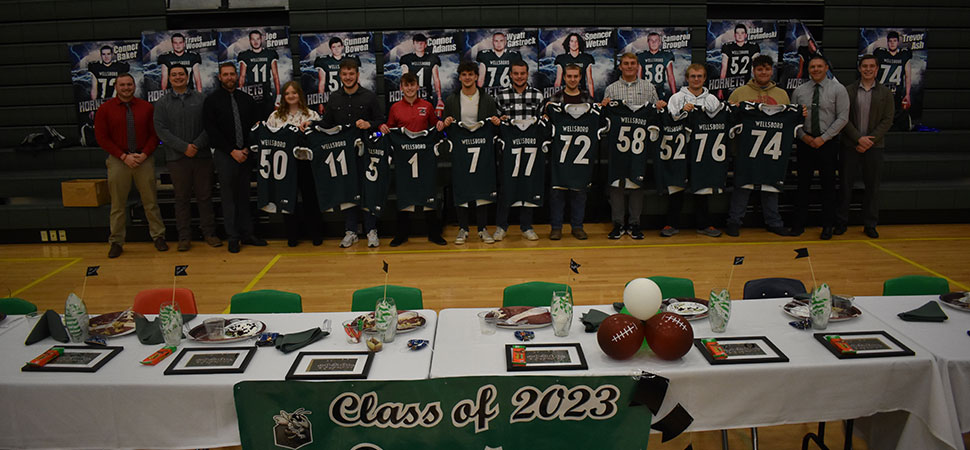 Gridders Club Honors 2023 Seniors
By: Ed Weaver / December 12, 2022 / Photo: Jill Gastrock
On Sunday, December 11 the Wellsboro Gridders Club held their annual end-of-season banquet.
Head coach Matt Hildebrand and the coaching staff recognized the hard work and dedication the Class of 2023 have contributed to the program over the last four years. The Wellsboro High School Culinary program provided the meal and The Home Page Network produced the end-of-season highlight video.
WellsboroFootball.com would like to congratulate the Senior Class of 2023 for everything they have contributed to the program during their careers.