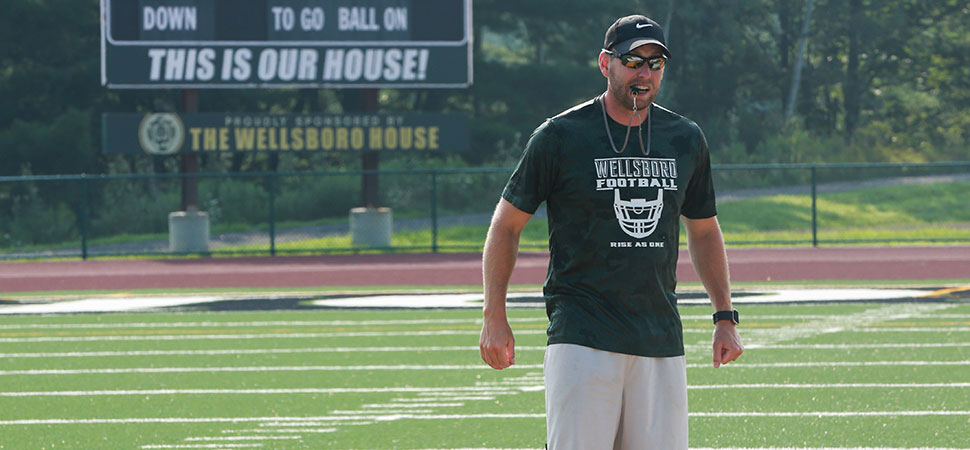 Hildebrand selected to coach in PSFCA East/West All-Star game
By: Ed Weaver / March 14, 2022 / Photo: Sarah Wagaman
Wellsboro Head Coach Matt Hildebrand has been selected to coach in this year's PSFCA East/West Small School All-Star game during Big 33 Weekend on Sunday, May 29, 2022.
"It is an honor to be selected to coach in this all star game," said Hildebrand. "I look forward to working with some of the top players in the state. Its a privilege to be able to represent District IV football."
Wellsboro has had two former Hornets participate in the state-sanctioned all-star game. Michael Pietropola played in the game in 2015 and Hunter Brown played in 2019.
In 2021 the game changed formats to a large (4A-6A)/small (1A-3A) school format. Hildebrand will be an assistant coach on the West Small School team.
The 2022 PSFCA East/West All-Star games will be played at Bishop McDevitt High School in Harrisburg. The Small School game will kickoff at noon on May 29, followed by the Large School game at 6:30 p.m.
Read the full PSFCA East/West Small School roster announcement on Big33.org.