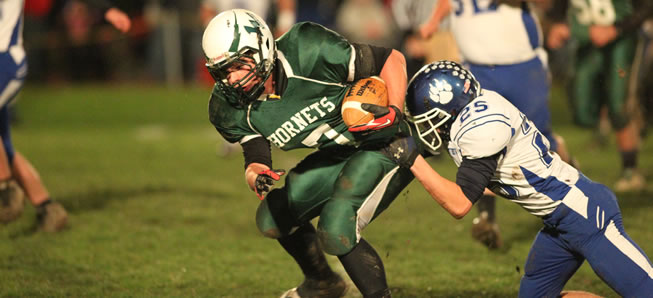 Shaw New All-Time Passing Leader
By: Ed Weaver / November 4, 2012
Senior Ben Shaw is now the All-Time passing leader in Wellsboro Football History.
With his final game in the books against North Penn this Friday night, Shaw now sits alone in multiple passing categories in the Wellsboro Football Varsity Record Books*. Shaw is first in career passing attempts (554), career completions (235), and career passing yards (2,927). Shaw is also tied for second for career touchdown passes with Class of 2004 Quarterback Will Osgood with 22.
WellsboroFootball.com would like to congratulate Ben on his hard work and dedication to the program during his career.
* - Records may not be accurate to date due to incomplete stats. If you know of a record not currently listed on this website, or have game statistics or film from previous years, please contact us.